Services from United Signs USA
Local & national signage services and brand implementation
Full-service sign solutions with nationwide brand program management
At United Signs, we pride ourselves on our full range of service offerings.  With us you don't have to manage multiple partners, or choose between flawless quality and being on time.
We believe that whether you're a regional, national, or global brand, you deserve exceptional products and services. We believe that perfecting your outward-facing brand is crucial to your business.
Design and Engineering
Working with United Signs guarantees a sign as well-designed and handsome as it is effective.  We employ some of the most dedicated and talented sign design experts in the industry, and we're excited to go to work for you. Please read on to learn more about our exterior and interior sign design and engineering services.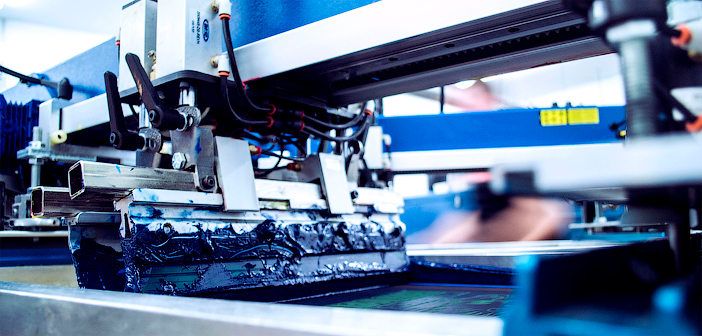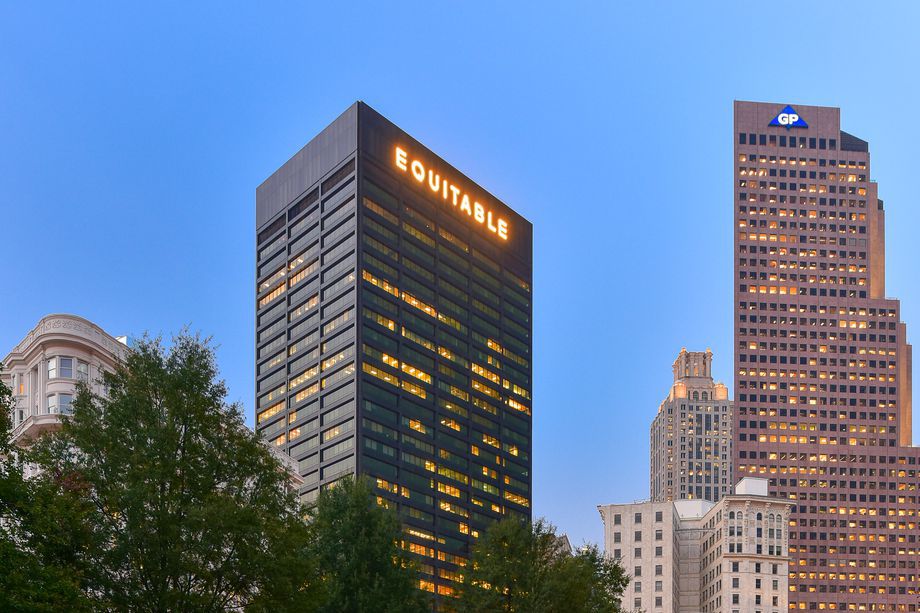 High-Rise Capabilities
United Signs takes great pride in our high-rise installation capabilities. From design and manufacturing to permitting and installation, we have the expertise to make your project run perfectly start-to-finish.
Through years of industry experience, we have performed sign installations on a variety of high-rise buildings in major cities and suburbs across the nation. High-rise signage brings unique challenges beyond the normal sign installation, such as permitting, public safety and building access. Perched high above pedestrian and vehicular traffic, these landmark signs become iconic branding opportunities to the companies who call these vertical monuments home. If you are ready to elevate your image, the United Signs experts are ready to help.
Installation
Installation is easy when you work with the trained experts at United signs. Our sign installation company employs insured, experienced and certified sign technicians – and our dedication to finding and hiring the most trained personnel has made us the top signage company in the Southeast. Please read on to learn more about our Georgia company.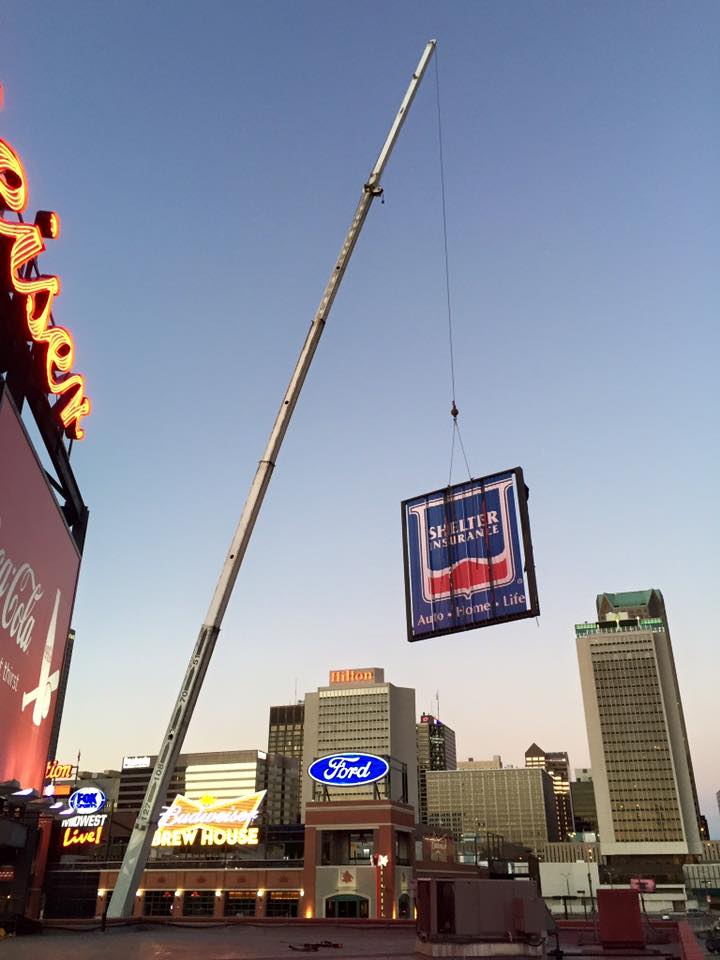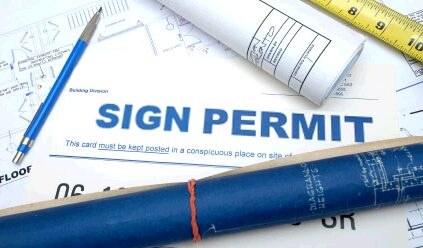 Survey & Permitting
United Signs employs an Administrative staff well-versed in the regional signage approval process. Our permit service and sign installation experts are ready to work with you and your municipality – they'll go to work analyzing municipal ordinances and codes to determine the optimal location(s) for your sign installation. We have the resources and the experience to handle both standard and specialized approvals and variances, and we've managed the sign installation and approval process for clients across the Southeast. Call United Signs today to learn more, or fill out our FREE, no-obligation contact form today.
Manufacturing
With a staff trained in both the technical and aesthetic aspects of sign design, United Signs is the nations sign company that business people turn to for the high-quality signs that will attract – and keep – clients. Our company performs both exterior and interior sign fabrication – read on to learn more.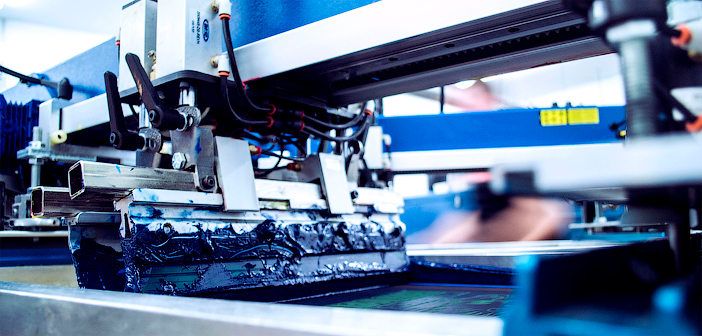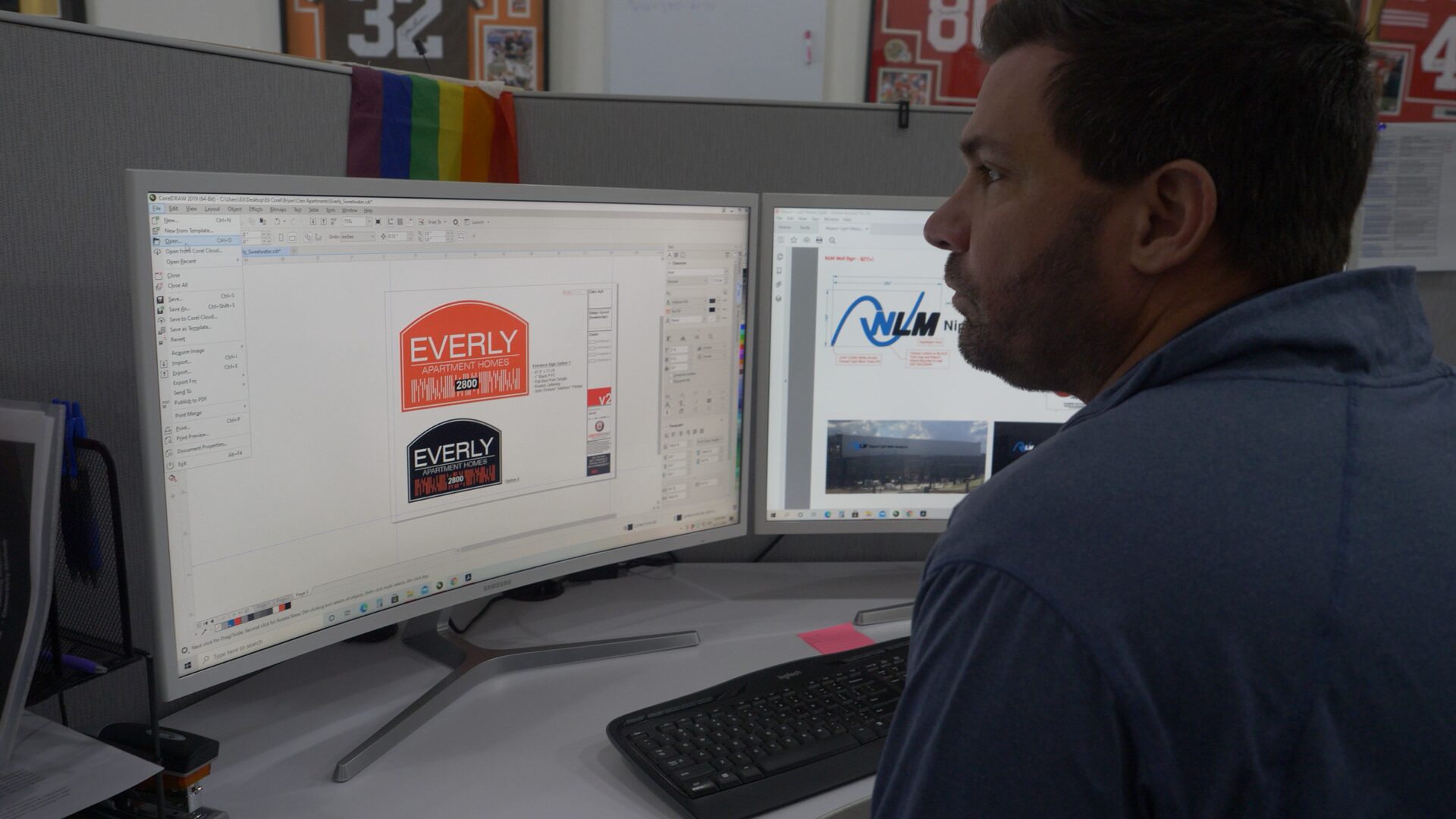 Project Management
United Signs employs highly skilled project managers to oversee all aspects of signage projects, from design appropriation to managing the manufacturing process to supervising on-site installations, to guarantee the finished projects exceed the clients' expectations.
Every portion of the sign programming process is carefully considered and expenses remain within budget throughout the life of the project. Using this method, United Signs collaborates with each customer to meet project requirements with established, results-driven, sign-programming solutions and innovative technologies.
United Signs project managers use a advanced information handling system, and follow step-by-step, defined procedures and protocols for all signage projects including:
Contract administration
Submittals
Sign programming & wayfinding analysis
Scheduling
Project status updates
Punch list management
Project closeout