Installation is easy when you work with the trained experts at United signs. Our sign installation company employs insured, experienced and certified sign technicians – and our dedication to finding and hiring the most trained personnel has made us the top signage company in the country. 
Sign Installation

Using our large fleet of trucks and specialty equipment, our trained sign installation personnel will work to install and maintain your business or facility signage. Our emphasis on regular maintenance ensures your signage's longevity and attractiveness. Many of our customers have told us that our Installers are more talented and capable than those of the other companies that they've worked with.

United Signs employs the most experienced, technically competent, installers and management in our region. Our installation manager has over 35 years of hands on experience. His expertise has been and continues to be transferred to our installation staff, cumulatively with 100's of years of sign installation experience. Our staff will exceed your expectations!
Our unique approach to sign installation is to utilize our employees for delivery and installation, by doing so, we maintain control of quality standards, and schedule. Additionally, the transport of signage to the job site remains under our control, eliminating the potential for freight carrier damage and a less than desirable, subcontractor experience. As partner in your sign program, no one will take better care of your brand than United Signs installation personnel.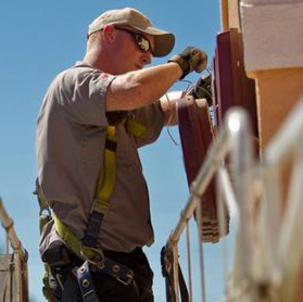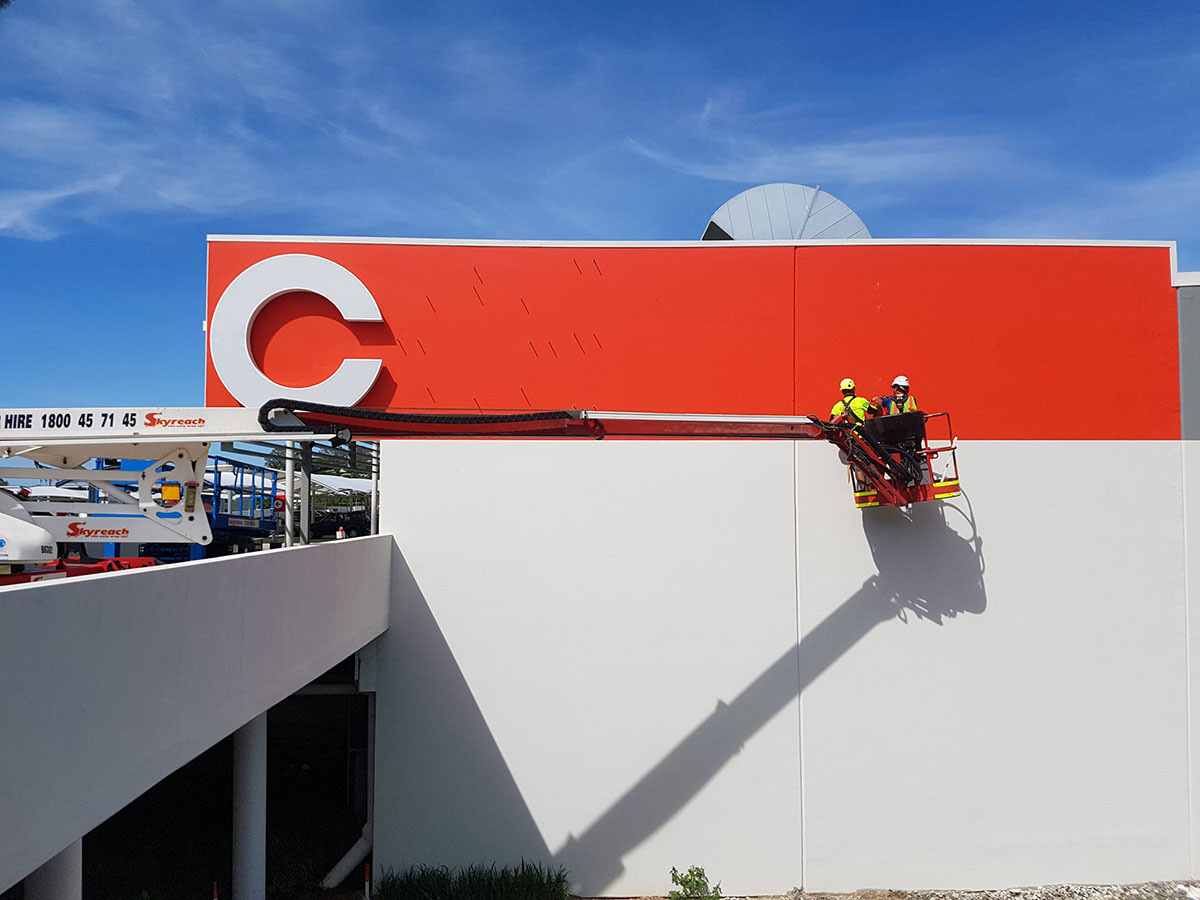 More than 30 Years of Experience
In United Signs 30+ years in the sign industry, we've installed high rise pylon signs, wall signs, vinyl signage, car wraps, and other signs. We are electrical contractors, CDL drivers, and certified welders, crane operators, licensed, and insured.
Our goal is to deliver your signs to your site on our equipment and install signage with our own personnel, to get on the site when we say we will, and to install quickly and efficiently and get out of the way of Grand Opening.  We'll do all this with the proper initial code search, sign permits, electrical permits and a solid secure installation so you can have peace of mind.