HOTEL and HOSPI­TALITY Signs
United Signs has the experience and personnel to create the quality hotel and hospitality signs that you need. We design and manufacture a variety of interior and exterior hotel signage, including outdoor name/address signs, electronic message boards/digital graphics, wayfinding/ADA signs, neon signage, monument signage, pylon signs, projecting signs, and flagpoles.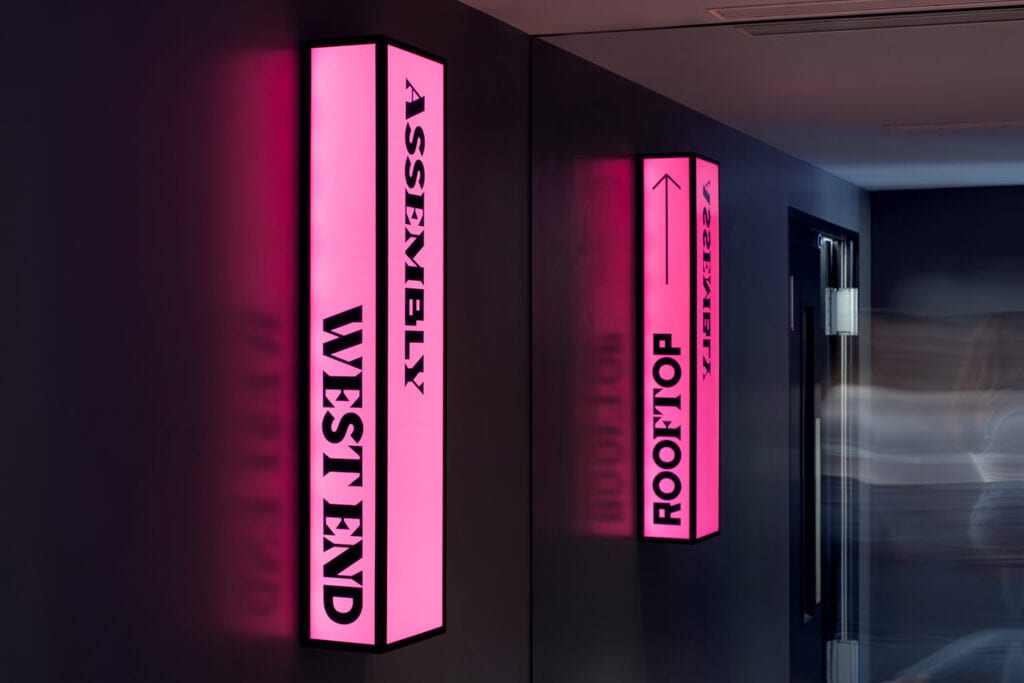 TYPES OF HOTEL AND HOSPITALITY SIGNS
Pylon Signs are the ultimate way to attract and notify customers of your location
Neon Signs quickly capture a customer's attention and make your brand stand out with their vibrant appeal
Illuminated channel lettering is an eye-catching signage type that draws customers to your location and increases brand awareness
Exterior wayfinding signs that navigate visitors and staff towards room blocks, meeting rooms, parking, and facility amenities
In the hospitality industry, it is important to create a positive customer experience. We produce customized directional, informational, and warning interior signage that helps inform and navigate visitors during their stay. Types of interior signage include:
Interior wayfinding signs that keep your hotel and motel building uniform to create a seamless customer experience
Directional signs for conference rooms, lodging, fitness facility, and suites
Safety & emergency informational signage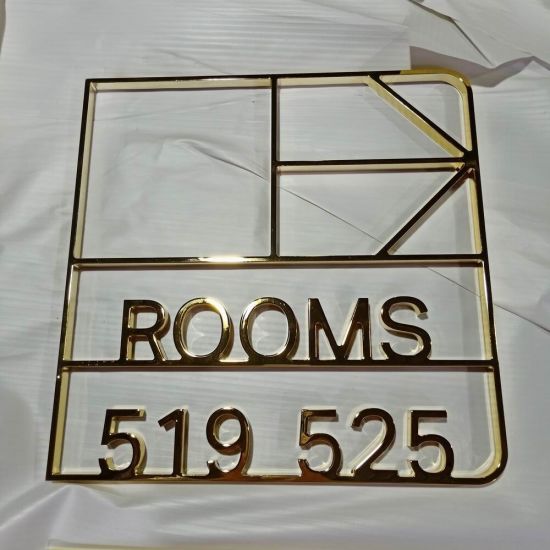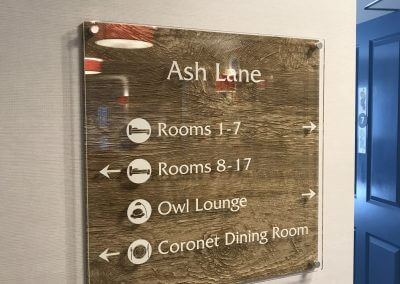 QUICKLY IDENTIFY YOUR LOCATION FROM A DISTANCE
Helping travelers find your hotel location and feel instantly welcome with impactful hotel signage is important to the hospitality industry. Fabricating, installing, and maintaining outdoor hotel signs that quickly identify your location from a distance is paramount.
With over 40 years in creating custom hospitality signs, we have the proven know-how and skill necessary to create the right exterior and interior hospitality signage to advertise your business.